Meet The Noah's Ark Team Who Strives to Answer These Important Questions About The Lives of Those You Love:
Where will they live?
Will they be safe?
Who will care for them?
Will they have friends?
Where will they work?
Will they have quality of life?
How will they survive once their guardian is no longer around to take care of them?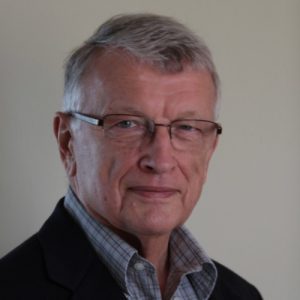 Egide Thein-Founder
Egide Thein was born in Luxembourg and lives in Naples Florida. He graduated from the Belgian Military Academy (Ecole Royale Militaire), as well as from the U.S. Defense Information School. He served in the Luxembourg Armed Forces and with the Allied Mobile Force of NATO (AMF). He achieved the rank of Lieutenant Colonel. He served as Chief of Staff of the Crown Prince of Luxembourg, as Luxembourg's Consul General in New York, as Director of Luxembourg Board of Economic Development, as Spokesman for the European Economic Communities at the United Nations, and as General Representative for the Americas of BCEE Luxembourg.
He founded the Luxembourg Business Journal and the Luxembourg American Chamber of Commerce in New York. He is the Founder, Chairman and CEO of Truth Technologies, a company developing solutions to combat financial crimes, money laundering, terrorist financing, and bribery. He founded Noah's Ark Communities in 2018. He has earned a number of international awards and speaks several languages.
Francoise-Marie Thein
Wife of Egide Thein, She studied Decorative Arts in Brussels, Belgium, and while teaching Fine Arts at Notre Dame de Lourdes in Diekirch, Luxembourg for several years, she started working as an independent artist. Her artwork is featured throughout the Noah's Ark website.
Over the years, Françoise-Marie has refined the fine art of watercolor on silk and also turned to charcoal sketching, oil on canvas and her passions, sculpture, terra cotta, ceramics, and fused glass. Her sculptures are in terra cotta, wax, resin, stone and bronze, her other art is fused glass, mosaics, and paintings. Her works can be found in private, corporate and public collections in the U.S., Luxembourg, France, Belgium, Netherlands, Austria, Japan, Ireland, Bermuda.
Clifford "Chip" Olson
Clifford (Chip) Olson is the CEO of RE 1 Advisor, LLC. RE 1 Advisor is a real estate advisory & management service that provides professional knowledge to create real estate and business opportunities as well as solve problems with real estate investments nationwide.
Since 1987, Chip has marketed or developed large office complexes, industrial condominiums and residential projects in Southwest Florida. He has also consulted for investors on developments in Tennessee, Wisconsin, Iowa, Montana, Colorado and Washington State. Chip has served as a court appointed receiver for retail centers, model homes, hotels and a marina.
In addition to his professional ventures, Chip has also served on the Community Development District, Business Improvement District, advisory board for a community bank and advisory boards to the local government. Chip is also a Certified Commercial Investment Member (CCIM) and a principle in Valuation Alliance, a small business valuation company serving the real estate and construction industries.
Taylor Rowe
Taylor Rowe is a Digital Marketing extraordinaire working for OneIMS. OneIMS is a full service results driven online marketing agency that originally started in Chicago. Recently, OneIMS opened up a new office in Southwest Florida and Taylor began to assist Noah's Ark.
Support Us! Donate Today!
Every bit helps, please consider donating to Noah's Ark Communities today.
Contact Us
Email: